Idiopan Dominus 14-Inch Tunable Steel Tongue Drum with Pickup - Dark Cherry
The Dominus 14-inch 10-note tunable steel tongue drum with piezo pickup with standard 1/4-inch jack comes tuned to G Major pentatonic (E3 / G3 A3 B3 D4 E4 G4 A4 B4 D5).
Includes a pair of black mallets (MLTRSBA) and display ring.
The Dominus is the male voice of the Opus series with warm deep bass tones and crisp highs tunable in 4 different octaves and 432Hz.


Here is a list of scales that are easy to tune on the Dominus:

G Major Penta* E3 / G3 A3 B3 D4 E4 G4 A4 B4 D5

Thalassa E3 / G3 B3 C#4 E4 F4 G4 B4 C#5 E5

Phrygian Penta Eb3 / G3 Bb3 C4 Eb4 F4 G4 Bb4 C5 Eb5

Amunet Eb3 / G3 Bb3 C#4 Eb4 F4 G4 Bb4 C#5 Eb5

Tahirah E3 / G3 A3 C4 D4 E4 G4 A4 C5 D5

Zephyra Eb3 / G3 Bb3 D4 Eb4 F4 G4 Bb4 D5 Eb5

Astraia Eb3 / G3 A3 C4 Eb4 F4 G4 A4 C5 Eb5

Sotiria E3 / G3 Bb3 C4 D4 E4 G4 Bb4 C5 D5

Xonsu E3 / G3 A3 C4 D4 E4 F#4 A4 C5 D5

*Standard Tuning
All tunings in A=440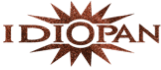 Bret Hutchinson created the Idiopan in 2010 after becoming intrigued by the idea of having a tunable percussion instrument that could play rhythm and melody which he could incorporate in his musical projects.
All Idiopan tunable steel tongue drums are crafted in the USA. Idiopan tunable steel tongue drums truly are ALL TONE, NO TANK ™.
All Idiopan products
Product weight:

9.85

lbs
Product dimension:

14" x 14" x 5"

Shipping dimension:

16" x 16" x 9"
This product is shipped from our warehouse in Melbourne, FL, USA.
This product can only be shipped to a United States address.
This product is brand new and includes the manufacturer's warranty, so you can buy with confidence.

What is BLEMISHED?
Product codes ending in "-1(S)" or "-2(S)" are blemished. These products are new and unused with superficial blemishes that may include, blisters in the finish, scratches, dents, stains, discoloration, rust or pitting on metals, imperfect glazes, non-structural repairs such as putty in nail holes, or other surface marks. A "-1(S)" product has minor blemishes and a "-2(S)" product has moderate blemishes and/or minor repairs. The irregularity does not affect the playability or sound quality of the instrument. Product codes ending in "-3(S)" and "-4(S)" are also new and unused, but came to manufacturer needing repairs. If it's a "-3(S)," the product has been repaired, but if it's a "-4(S)," it will still require significant repairs when received by the customer. Product codes ending in "PROP" are unable to be played and are for display purposes only.

Please note: For safety during shipping, the manufacturer don't tune the instruments before sending to customers.
Please submit your product question using this form. All fields are required.